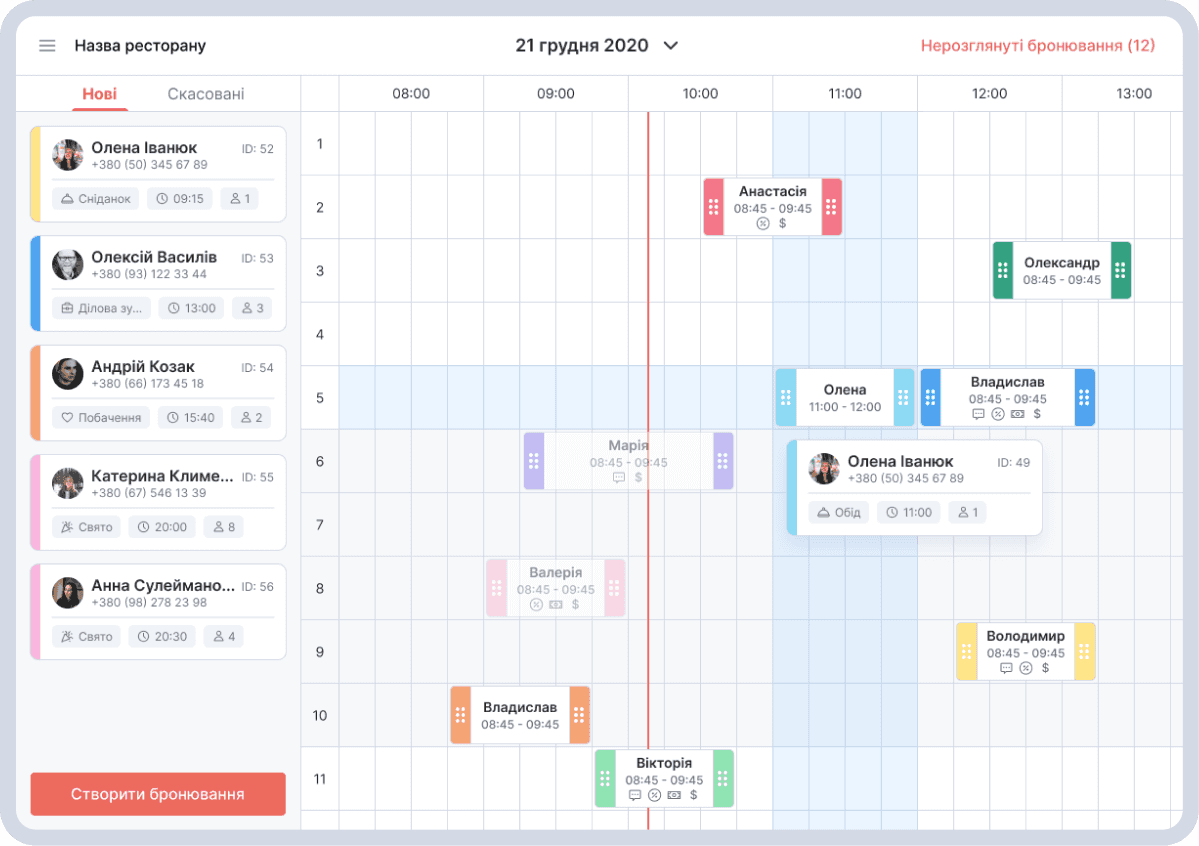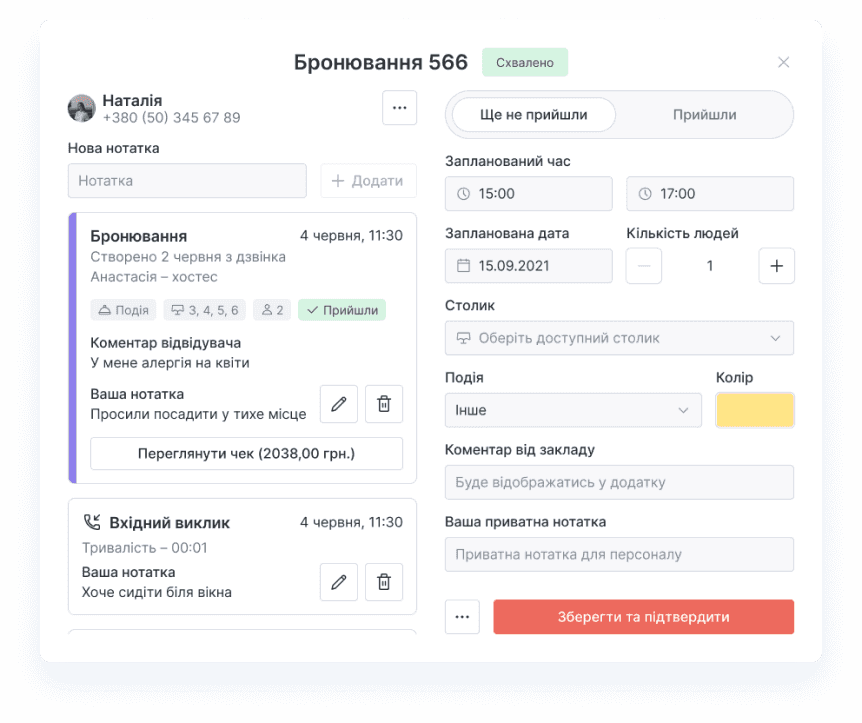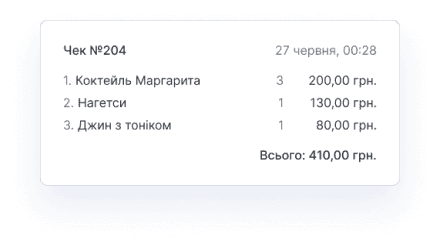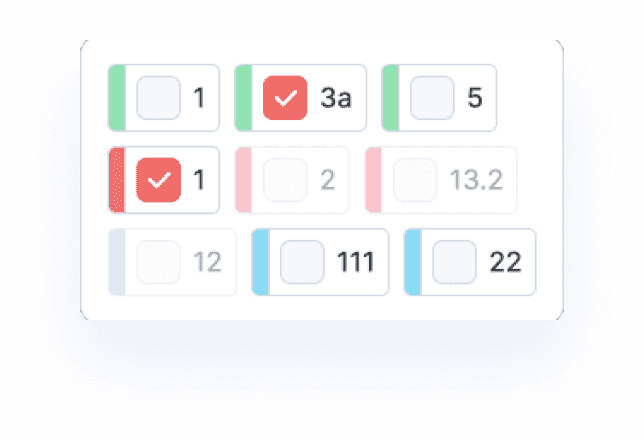 System for
Reservations Management
for Restaurants Where Guests Value Them
Spend your time on really important things, and delegate your management to us
Get free access to all functions  for 2 weeks
Do You Want to Simplify Reservation Processes?
Universal System That is Easy to Use
Improve your guests experience
With a mobile app and website integrations that guests can use to create their reservations, get reminders, and view previous visits and orders
Synchronise your team
From now on your "book of reservations" is available for everyone in your team from any device, any location & at any time
Get rid of conflicts and put in order your reservation processes
Visualise all reservations with an interactive map and get advantage of reservations table to track unoccupied spots in your halls
Use guests history to improve their experience
Offer them their favorite table and dish using their previous reservation information
Increase effectiveness of your restaurant
With our system, your tables will not stand still for a single moment
Find information in seconds
Full history of previous & future reservations accessible easily thanks to our smart navigation & search
A Single System with a Lot of Features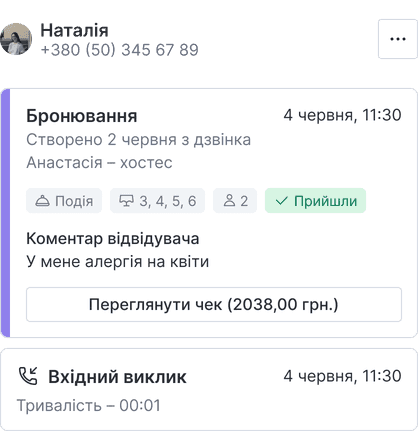 CRM System
Well-established system that is easy to use and adapted specifically for restaurants: visits history, phone-calls log and notes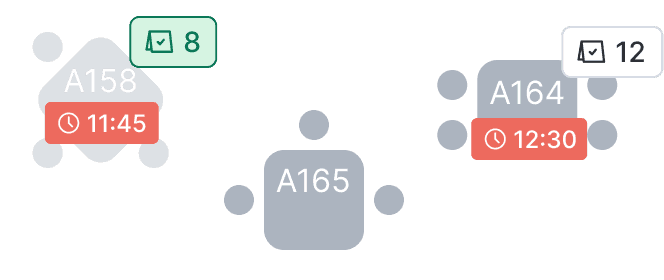 Interactive Restaurant Map
Handy visualisation of your halls with lists of reservations. Finding a free place and analysing occupancy have never been so easier!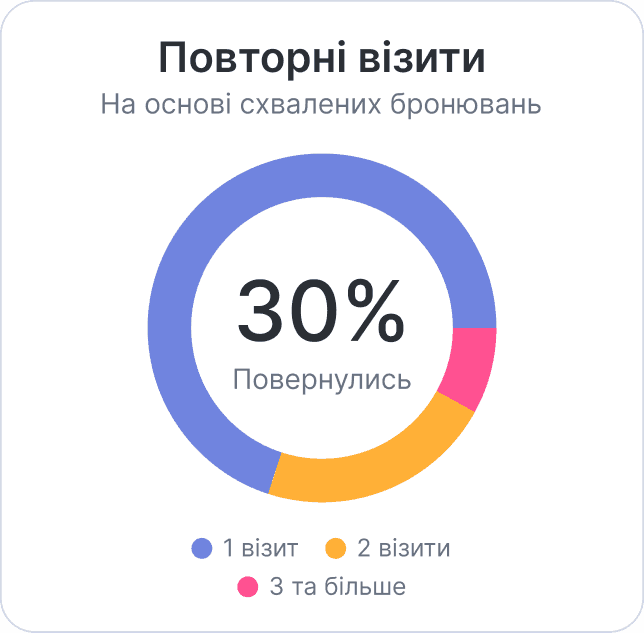 Statistics
Analyse statistics of recurring visits, distribution of visits by weekdays, ratio of reservations to all visits and a lot of other insights!
SMS Notifications
Your guests will receive text messages with confirmation and reminders of date, time & place of their reservation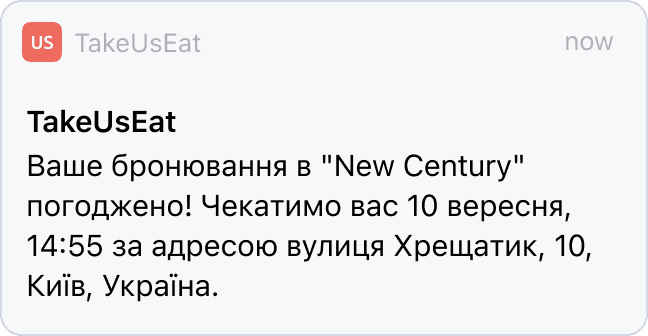 Our Advantages
Integration with your website
New reservation requests will sync up with our system automatically